Mapping Bristol workshop using lino and rubber stamping to depict a hand printed map of a city. Thinking about what images represent a community or place. Working on collaborating in a group to create a map but also work individually on a design and idea. Everyone's stamp goes on the map.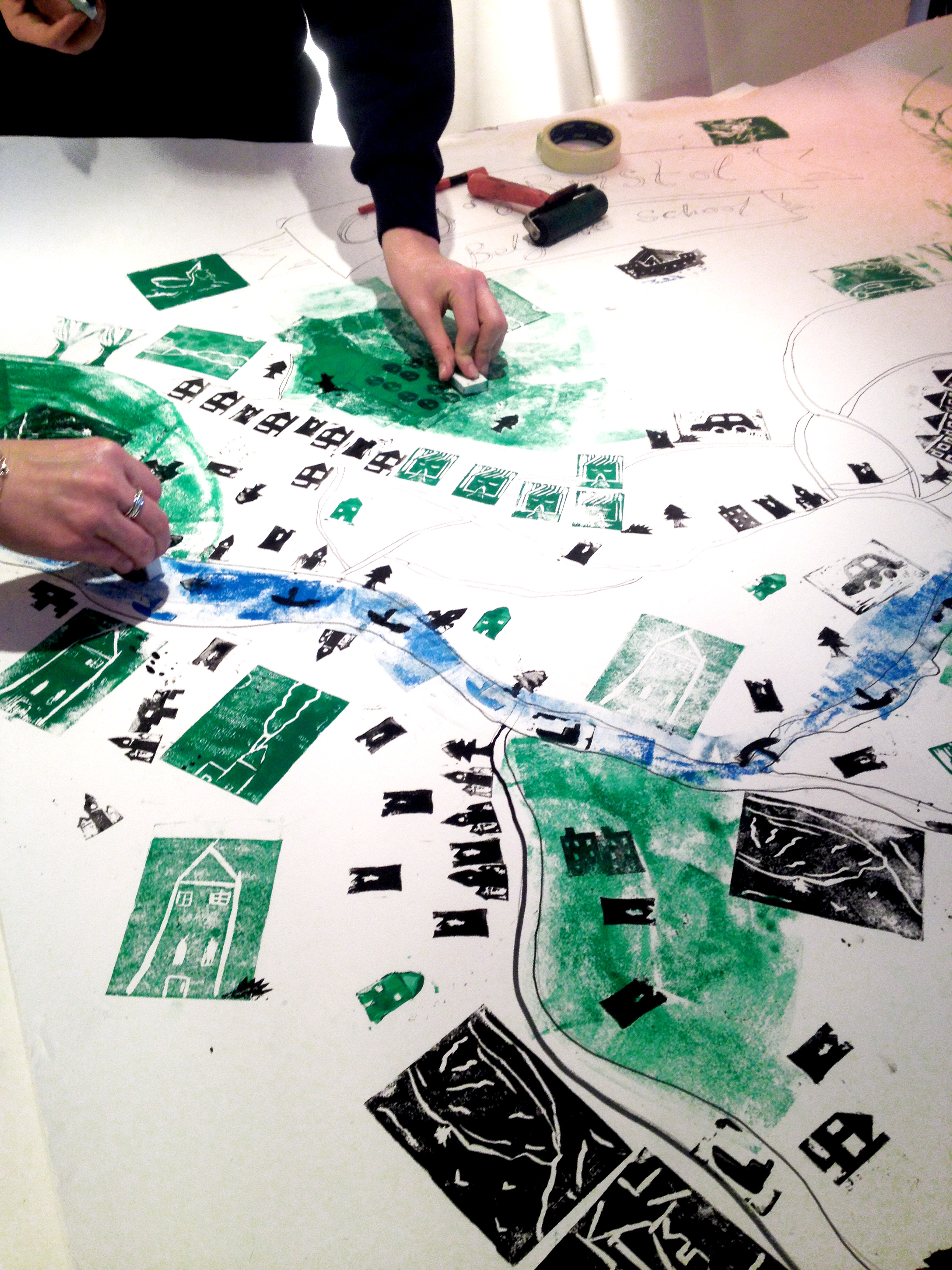 Story Wheel

Created at Hauser and Wirth, Somerset.
I designed and illustrated drawing task cards for the families to work from. All drawings were then put on the story wheel to spin and mix up to create a story. Children shared their drawings with each other to create an idea for a story.
Mono Printing

Monoprinting using a variety of techniques from botanical printing to using rollers to ink up a surface to draw on. Working with layering with colours and textures to create one off prints.


Shadow Puppet Theatre
Shadow puppet workshop delivered in a number of galleries and community spaces allowing children to create their own characters, make up a story and work in a team to make a puppet show.